Pro-services to help you
become a best-seller
From designing to publishing and from distribution to the promotion, find all the
Pro-services under one roof to speed-up your journey of becoming a best-selling author.
Design & Publishing Services
Let our designers, illustrators, and copy editors put in their efforts to produce a book that stands out from the crowd.
Explore services –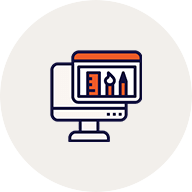 Distribution Services
Find your book on the shelves of leading stores across India and the globe. Also, go digital by publishing your eBook.
Explore services –
Marketing & PR Services
Let us help you promote your book to the right audience and established your authority faster.
Explore services –