Book & Author
Book :"2 Big Steps" by Mr. Harish Miglani 
It is a natural desire of all of us to be successful in whatever assignment we are handling. It may be business or studies or anything else. We try to put our best efforts as per our capacities and capabilities but most of the time, we do not get the desired results in real life. Then what is the root cause of such non-successes or failures? If we analyze it a bit deeper, we find that the steps taken by us were not matching those as required for in these modern times commonly known as the 21st century. Then what are those correct steps? Here is the book "2 Big Steps" by Mr. Harish Miglani to serve you as the right guide for this purpose.
The book has been divided into nine chapters the first one being 'Why this book'? Under this chapter, the author has clarified the purpose of writing this book by narrating the story of one of his students, who was depressed to an extent that he had tried to commit suicide on account of huge losses in business which had disturbed his mental equilibrium resulting in this extreme step. This chapter carries the desire of the author to transform this student.
The second chapter 'How to get best out of this book' hints about various peculiarities of the book. While most of the books of this field only address the problems and do not provide any solution, this one is a solution-oriented book. After applying 2 big steps propounded by the author and incorporated in this book, one can expect miracles leading to the desired success in any area of life.
The third chapter 'Meaning of success' contains the next part of the story where that student was taken to a village and asked to talk to the local inhabitants of that area to make him understand the real meaning of success. The author propounds here that success is not a destination to be reached but, it means to be on the right journey.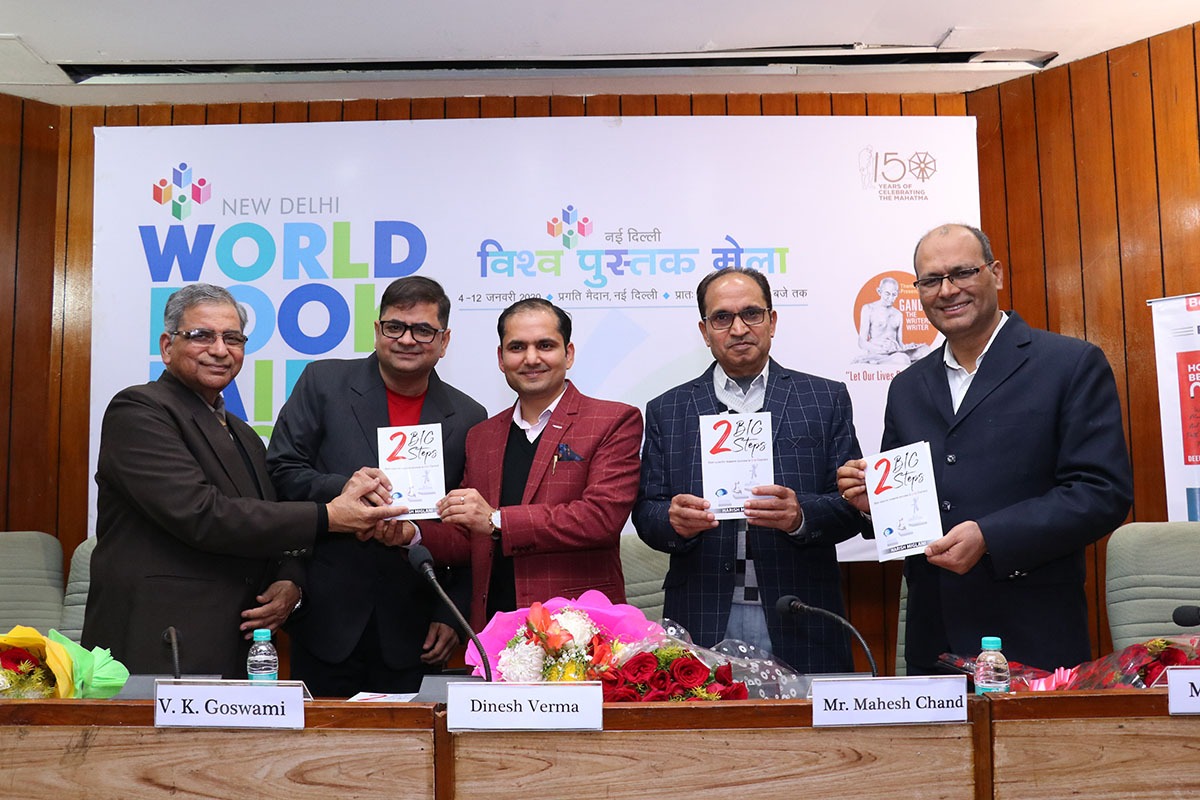 Chapter four of the book is 'Why success is not happening?' Here the author links this question to 'game of survival' and 'living life with a purpose'. While a common man forces himself into the game of survival, the legends are known for contributing to society.
Chapter five of the book is 'Understanding 2 Big Steps' which deals with explaining the concept of 2 big steps. These are like 2 wheels of a bicycle which will go side by side. You can't stop one and move another.
Chapter six is 'Step-1: Tune in your psychology/mindset'. Here, the first of the '2 big steps' has been explained in detail. It includes the sub-topics of fine-tuning your set of beliefs, how to get rid of past disempowering beliefs, activating of decision-making system, upgrading the proximity, becoming a de-analyzer, and firing your fears. All these jointly become part of the step-1.
Chapter seven of the book is 'Step-2: The massive actions'. This comprises mainly of the action part of various concepts discussed in the earlier chapters. The contents of this chapter have been covered under the sub-titles 'set your goals', 'how to achieve them', 'break your goals into micro action points', 'find a mentor', 'how to choose a mentor', 'become consistent' and 'gift of obstacles'.
Chapter eight is 'Quick notes to read daily' where the author has provided his e-mail ID for procuring the crux of these 2 big step journey in one sheet.
Chapter nine is 'Unlock the offer' providing thereby the e-mail ID of the author for one to one connect with the author if desired so.
The author of this book Mr. Harish Miglani picked CA as a career choice and completed related exams in the very first attempt. After becoming CA, he chose to impart coaching to CA students. While performing this work, he observed that there are people in the society who are intellectually sound and disciplined as well but there is something which is holding them from materializing their dreams and aspirations. This book has been pen downed by him to transform all such people.
This book is a must-read for all those who, with the present mindset, keep on going everywhere but reach nowhere. This book will work as a lighthouse for this type of people and help them in fulfilling their long-cherished dreams and aspirations.
You can get a copy of "2 Big Steps" by Mr. Harish Miglani from our authorized vendors as well as from Amazon.